Detectives with the Irvine Police Department are investigating a fatal traffic collision that involved a child and an Amazon delivery vehicle.
The collision occurred on Tuesday, Aug. 16 at approximately 3:30 p.m., on the 300 block of Estancia at an apartment community near Hicks Canyon Park, just east of the 261 Toll Road.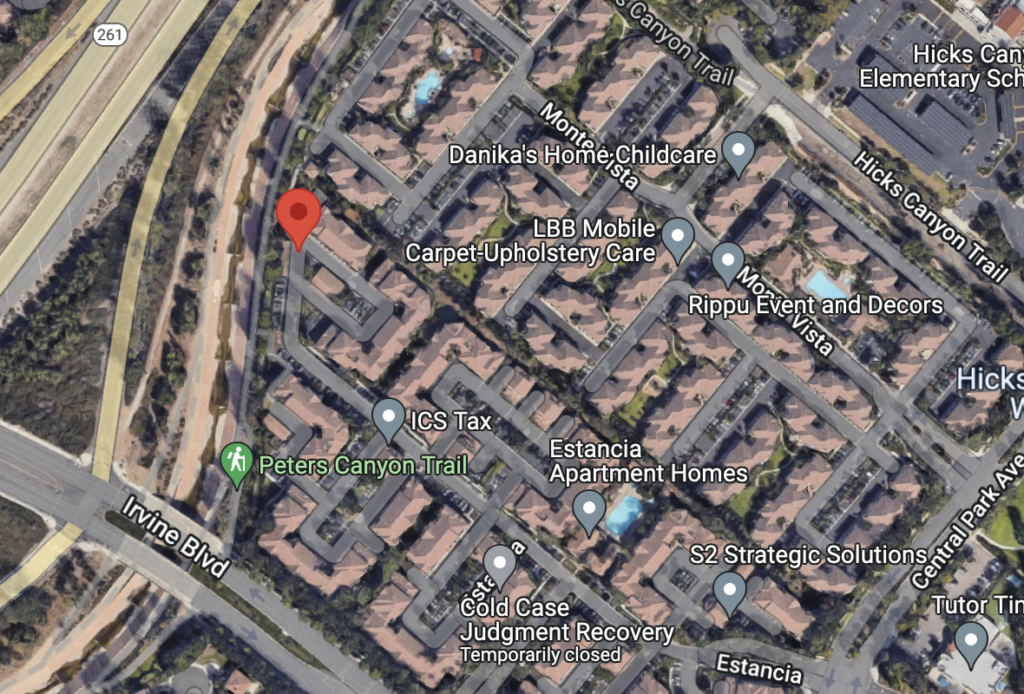 While the investigation is ongoing, a statement provided by IPD suggests that the child, a 23- month-old female, was struck by the Amazon delivery vehicle itself and was pronounced dead at the scene, despite the actions of first responders. 
"Preliminarily, it appears the collision occurred in the parking lot between an Amazon van and the child. The van is operated by a third party contractor. First responders quickly arrived at the scene to aid the child, but she was deceased."
In an email with Irvine Weekly, Irvine Police Sergeant Karie Davies wrote that no other vehicle was involved and that the child was on foot.
Delivery drivers for Amazon Inc., are hired via a program called Amazon Delivery Services Partners (DSP). DSPs are classified as "independent businesses that partner with Amazon to deliver packages," according to Amazon DSP job listings online. 
IPD has currently ruled out drugs or alcohol as a contributing factor to the fatal collision.
Advertising disclosure: We may receive compensation for some of the links in our stories. Thank you for supporting Irvine Weekly and our advertisers.