For pizza fanatics in Orange County, the original Sgt. Pepperoni's Pizza, located on Bristol Street in Newport Beach, has been an iconic fixture of O.C.'s food landscape since 1976.
Now, with a new storefront in Irvine, the family-owned pizza joint still operates three locations more than 40 years after the original opened, giving Sgt. Pepperoni's the title of O.C.'s longest-standing pizzeria.
Stan Frazier, current partner and co-owner of Sgt. Pepperoni Pizza and a native to Newport Beach, frequented the original location growing up.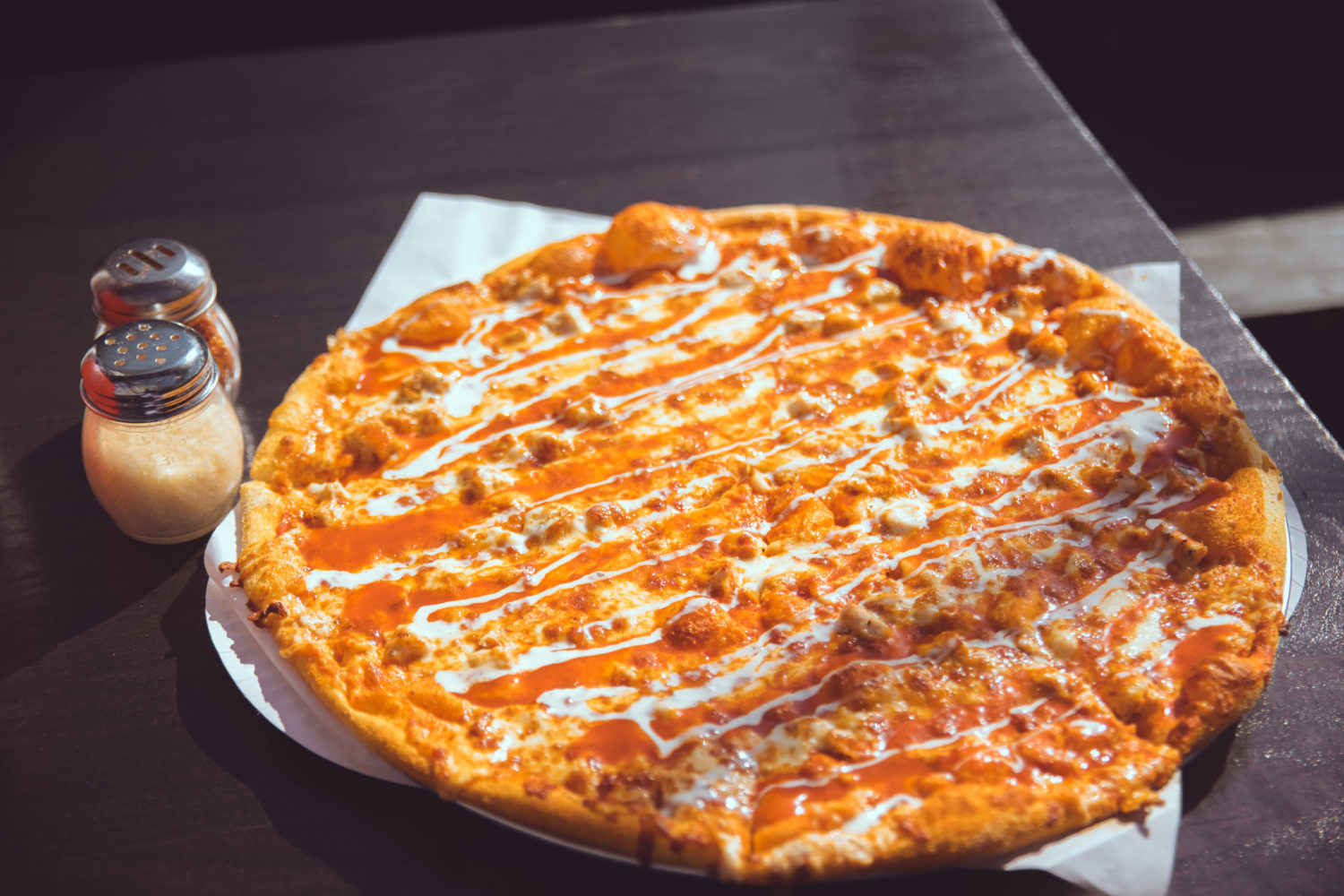 In an interview with Irvine Weekly, Frazier shared some insight on how he became a part of Sgt. Pepperoni's newest ownership group, and what the secret ingredient to the chain's successful recipe for longevity in Orange County might be.
"By the time I was 10 or 12 years old, that was the most popular pizzeria in Newport Beach and Orange County – for at least where we lived and our friends and family," Frazier explained. "My parents would go there to watch the games, my brother and I would play pinball, go to the arcade, the food was outstanding – everybody loved Sgt. Pepperoni's."
In the early days, Sgt. Pepperoni's served a Sicilian-style pizza with a thick crust, but that has changed over the years, according to Frazier, who adds that a few local pizzerias have come and gone over the years, but none have existed longer than the Sgt. Pepperoni's name.
"There have been a couple of pizzerias that started maybe earlier. One of them called Me and Ed's on 17th Street – I think that started in the early '70s," Frazier said. "Obviously, we're not the original owners, but when Me and Ed's closed – we opened in 1976. There's not an older pizzeria in Orange County that's still open."
Prior to his role within Sgt. Pepperoni's ownership, Frazier was the drummer of the band Sugar Ray for nearly two decades, before debuting his culinary talents during a Jamie Oliver reality cooking show on BBC America – through which he won the top prize of $100,000 in 2012.
Frazier admits his celebrity status as a musician would always become a talking point, but says winning the cooking competition helped catapult him into restaurant ownership. In 2013, Frazier was approached by a few acquaintances who had the idea to acquire Sgt. Pepperoni's from the then-owners.
"It was one of the greatest experiences of my life and it really led me to Sgt. Pepp's," he said. "After winning the competition, I was already thinking about it – I wanted to open a pizzeria. I had never opened a restaurant before, so having three other people approach me and say, 'we want you to be our partner' was much more palatable for me."
Today, pizza and community are at the crux of the mission behind the counter at Sgt. Pepperoni's. Frazier, who can still remember the feel of Sgt. Pepperoni's Sicilian-style pie from the days of his childhood visits, said the menu has seen a transformation as ownership ebbed and flowed over the years. Although the pizza is no longer Sicilian, what Frazier hopes remains the same is the dedication to perfecting the pizza experience through fresh ingredients and consistency.
"The pizza we have now is 100% different than what I had when I was 10 going there. I think, back in the day, it was being made fresh every day, and I think they put a lot of care into the quality of the ingredients. Over time, food costs get expensive and people cut back on quality," he said. "So, when we took over, one of our main things was, let's have the best-tasting pizza we can have. Let's spend the money on the ingredients, so we can have a quality experience."
Since 2013, Frazier and his partners have worked to reinvest in the Sgt. Pepperoni's brand, and built a sense of community through good food and family involvement. From his perspective, Frazier credits the community at large for the continued success of Sgt. Pepperoni's over the years.
To help give back, each September, Sgt. Pepperoni's puts major emphasis on participating with local hospitals for Child Cancer Awareness Month, by donating all proceeds for the month to Children Hospital of Orange County.
Since 2019, Sgt. Pepperoni's has donated more than $20,000, through proceeds from profits generated by the sales of pizza and homemade desserts.
"It's a formula – the families, and the schools, the communities and the charitable organizations we all can get along and provide in giving back to the community through peace, love and pizza – that's our mantra," Frazier said.
As O.C.'s oldest pizzeria opens its newest location in Irvine, Sgt. Pepperoni's is also breaking ground in areas no other pizza place has ventured – streaming on Twitch.
In fact, Sgt. Pepperoni's Irvine location could become the first pizzeria on the streaming network, which Frazier was able to acquire through a connection in the music industry.
"They reached out to have a livestream in a record studio, but it wasn't really working to any of our satisfaction because we're trying to work and make music," he said. "I told Andy Hong, my partner at Sgt. Pepp's, that we've got this partnership with Twitch – and so Andy was transitioning to bring it to the pizzeria, so we could be the first pizzeria on Twitch. I think he's trying to bring it back to Irvine – we actually have a dedicated camera over the pizza-making line, so it's dedicated to people making pizza for 10-hours a day."
While the project has been interrupted by COVID-19, Frazier says it's a work in progress, adding that he was excited about the opportunity.
Sgt. Pepperoni's Pizza is located at 4533 Campus Dr., Irvine.